SOM Children's Ministry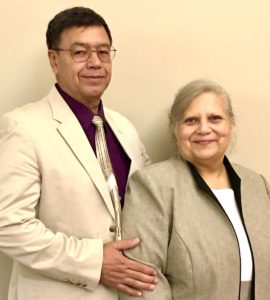 Our children are the church of tomorrow! With this in mind, the Diaz' and their dedicated team of teachers strive to make each Sunday count. Our classes are divided according to grade levels and run simultaneously with our Sunday morning adult class. This allows parents a time of uninterrupted Word for themselves as well. Our friendly Sunday School teachers have an endless stream of creativity – ranging from puppet shows, to games, to object lessons which keeps children enthused and returning to Sunday school week after week. Special events are scheduled for all ages throughout the calendar year.

Parents, feel free to get to know our SOM Sunday School teachers and browse your child(ren)'s class room too. If your child needs transportation to Sunday school, we can provide that for you too. Thank you for allowing us time to invest in spiritual life of your children.